I have bought and commissioned a lot of original sketch covers. A truly direct way to support the Comic Book Arts.
I will post a few of my favorites. Let's see yours!
This amazing connected sketch by Ken Haeser (after Kirby) all signed by Stan Lee:

This awesome delivery by Chad Knopf. I asked to see Thanos and Galactus Thumb Wrestling - he had the foresight to put it on a Contest of Champions blank. Now I am working on a series of Contest of Champions now with various artists. I love this sketch cover: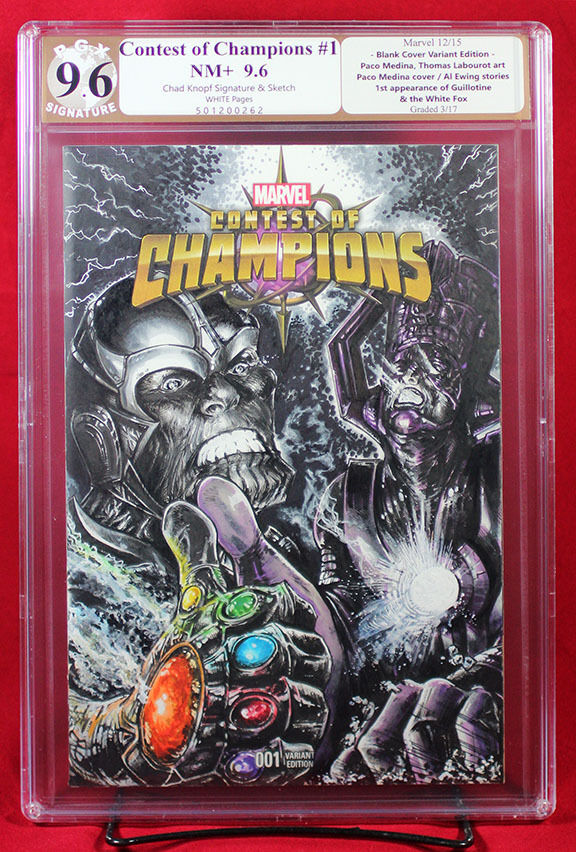 This is the first one I bought - was blown away by Chad Knopf's background detail: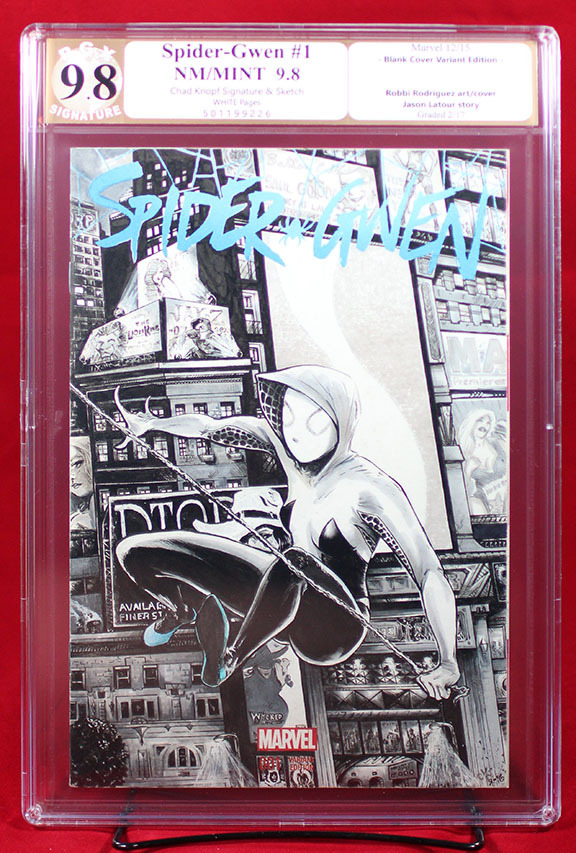 This awesome piece by Jennifer Allyn got me championing her work: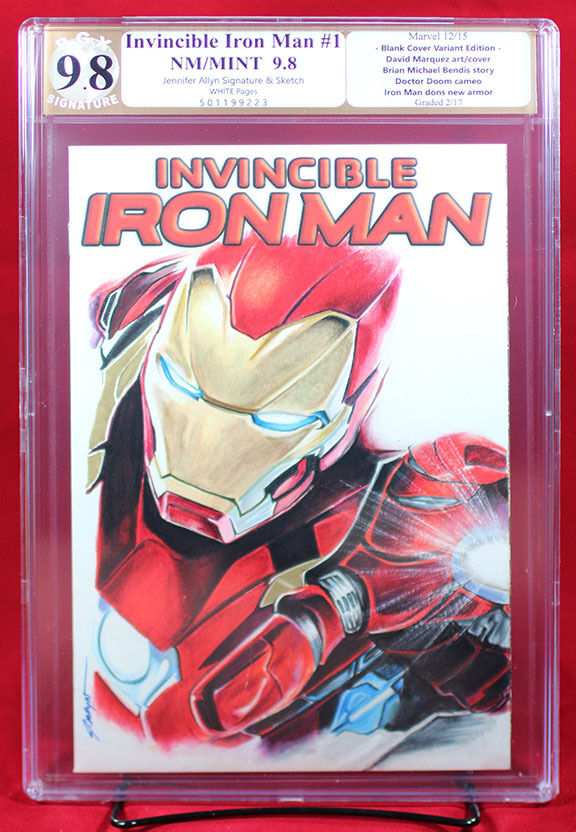 Sometimes humor wins. Andy Gray is the artist. Love the pubes: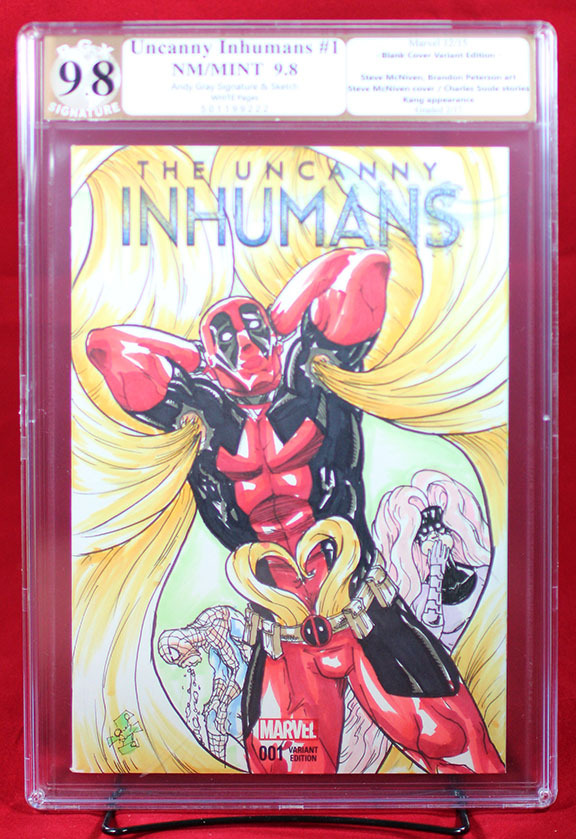 Again a great swipe/homage by Matt Skillman (after Moore):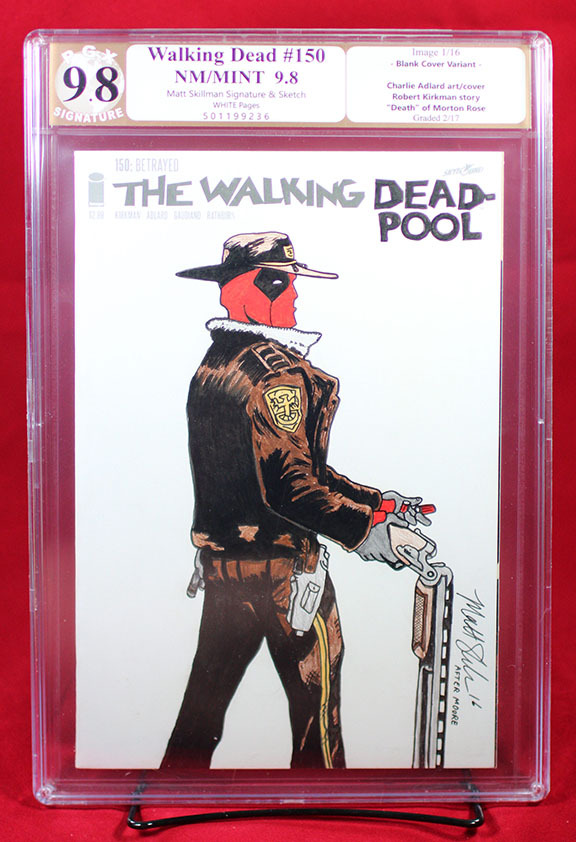 And sometimes you gotta get a little heated. Luis Bravo delivers this Unbelievable Gwenpool: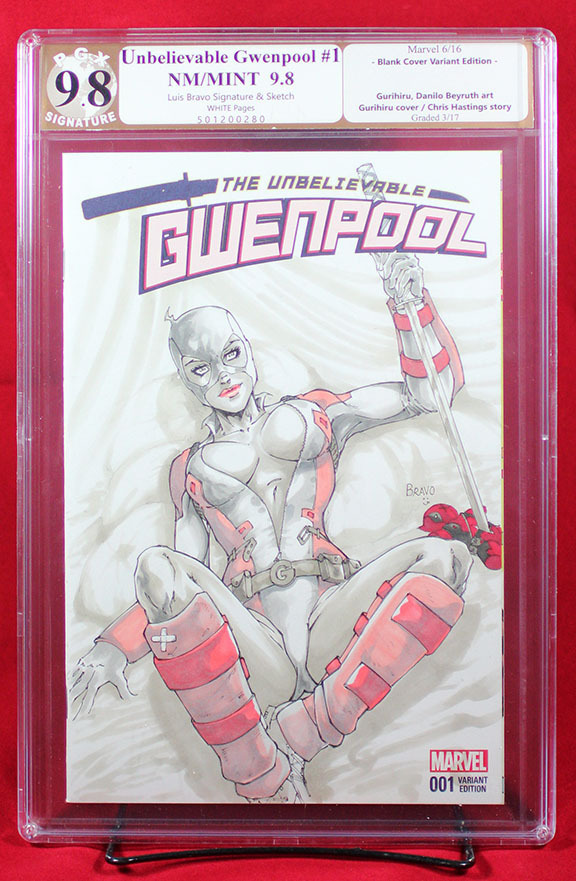 Alright, let's see your favorite Original Sketch Covers...