Covering The Spread 19: Hope
Well hello again comic book investors, and welcome back to covering the spread!  This work I'm feeling pretty positive.  I wrote an article a couple weeks ago about the new Suicide Squad movie, and that got me thinking.  What if the rest of the DC movies are good?  I know some people think they have all been good but personally I see them as a pretty mixed bag.  Just good enough to get by but not good enough to have people quite as excited as Marvel movies.
But that's a good thing.  Marvel movies are so good, and so popular that many speculators have forgotten about DC films.  Not to mention the TV shows!  That makes the prices on a lot of these books nice and low.  Just the way I like them.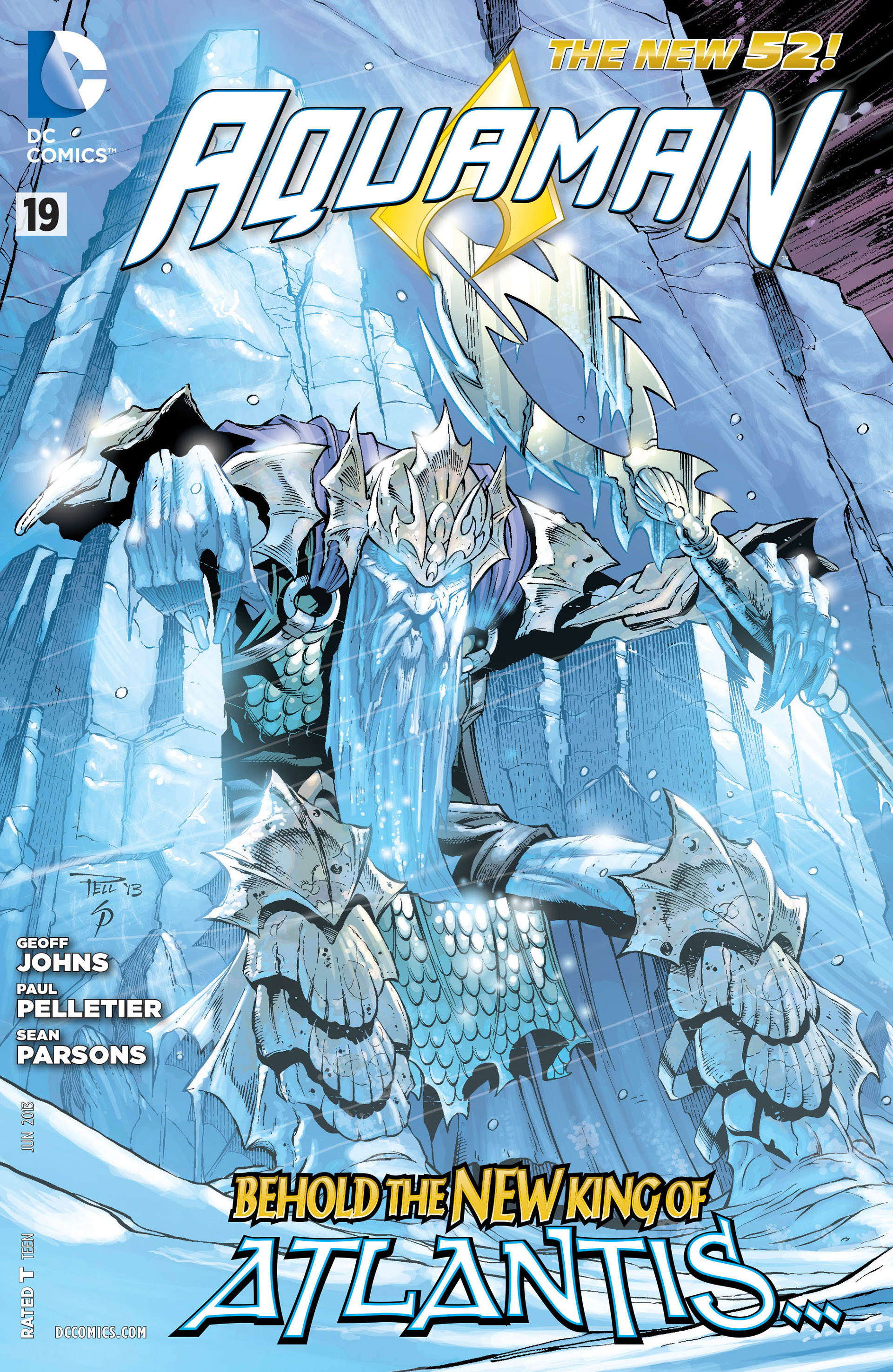 I'm sure there aren't many of you out there who don't know the significance of this book.  I didn't until I started researching for this article.  This is the first appearance of King Nereus.  Okay you all probably don't know who that is either.  Well he will be appearing on the big screen in Aquaman next year.  He must be a pretty big part of the film because not only did they make a poster featuring him for the advertising campaign, they cast Ivan Drago to play him!
The Numbers:
It's cheap, I mentioned earlier.  Most copies can be had online for under 5 bucks, and I'm sure if you check the bins at your LCS they would be there.  There is also a 1:10 MAD variant that's ugly as sin if you're into the sort of thing.  I think these are a good pickup on the cheap.  And if you sell it make sure you show the back cover in your listing, something tells me that will get more people interested…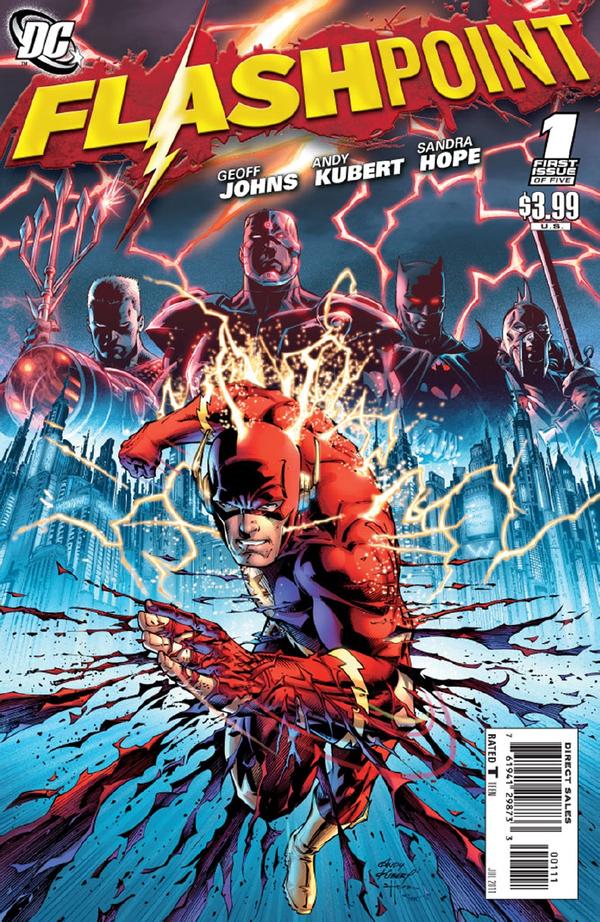 Is there no hope out there for this movie?  I for one think this movie is very exciting.  The problem is likely all of the delays.  Ezra Miller has been busy filming Fantastic Beasts and Where to Find Them: Probably In That Case, so shooting has been delayed until late next year, making a 2020 release fairly unlikely.  However even if we have to wait until 2021 I think this movie has a lot of potential.  They cast Jefferey Dean Morgan for a reason and I would love to see him in the role of Batman.
The other big point in this movie's favor is it's ability to reset their timeline.  If for whatever reason Henry Cavil really is done as Superman this movie would be the perfect way for them to recast.  If Ben Affleck finally leaves the role of Batman as rumors have been stating for years this is the perfect way to recast that role.  I really do think this movie will get made despite any delays.
The Numbers:
Well this book is slightly less cheap, but it seems to be for lack of supply.  The SDCC variant is all over eBay but the first print is selling much less.  There was one sale for $15 in September.  Everything else was sold as a set.  I think either one of these are good investments because even without he movie this is an iconic DC storyline.
There has also been no sales for graded copies of the first print.  There are only 12 9.8 copies on the census.  There was one sale of a 9.6 SDCC variant for just $50, as well as a few scattered ss sales but that's it.  If you have any graded copies of this book throw them up for a high price and see what happens.
This is another book I'm surprised I don't see discussed more.  Wonder Woman:1984 has already begun filming.  There's no doubt in my mind that this movie is going to be made.  I will say that even I am a little skeptical about Kristin Wiig as Cheetah but I don't think that matters.  History has shown us that the best time to sell a book is usually right when a trailer hits.  Especially with villain books.  That way even if Cheetah dies in the movie you've already made your money.  I think now is a great time to buy this book to sell right before the movie is released and make a good profit. But what do the numbers say?
Without Pressing:
| | |
| --- | --- |
| Average Raw Price | 27.08 |
| 10 Copies | 270.81 |
| Shipping Fees (EST) | 100 |
| Grading Fees (EST) | 180 |
| Selling Fees | 95.31 |
| Total Costs | 646.13 |
| | | | | |
| --- | --- | --- | --- | --- |
| 9.8 Av Price | 9.6 Av Price | 9.4 Av Price | 9.2 Av Price | |
| 207.67 | 106.74 | 44.13 | 41.01 | |
| 2 Copies | 3 Copies | 4 Copies | 1 Copy | Total Value |
| 415.34 | 320.22 | 176.52 | 41.01 | 953.09 |
Without pressing we have an upfront investment of $550.82 and profits of $306.96.  That gives us a spread of +30.69 and an ROI of 55%.  That's already a pretty great return so if this book goes up before movie time you could do even better.  Plus as of the writing of this article, there is only 1 NM raw copy on eBay right now and it's not cheap!  Grab these while you can.
With Pressing:
| | |
| --- | --- |
| Average Raw Price | 27.08 |
| 10 Copies | 270.81 |
| Shipping Fees (EST) | 100 |
| Grading Fees (EST) | 180 |
| Pressing Fees (EST) | 120 |
| Selling Fees | 124.50 |
| Total Costs | 795.31 |
| | | | |
| --- | --- | --- | --- |
| 9.8 Av Price | 9.6 Av Price | 9.4 Av Price | |
| 207.67 | 106.74 | 44.13 | |
| 3 Copies | 5 Copies | 2 Copies | Total Value: |
| 623.01 | 533.70 | 88.26 | 1244.97 |
With pressing involved our upfront cost goes to $670.81 and our profits move to $449.66.  That moves the spread all the way up to +44.97 and our ROI up to 67%.  I'd take those profits any day!  Especially if the prices go up around movie time this will be a fantastic investment, and pressing is well worth your time.
EDIT: Thank you to Skot Whitman for pointing this out but this issues is not necessarily the first appearance of this incarnation of Cheetah. It is the first appearance of the character in human form, and in the issue she has clearly already become Cheetah. This may be way CGC labels the book as 1st new Cheetah but she doesn't appear in Cheetah form until issue 9 which is also the first cover appearance. I'm still interested in issue 7 but I always says 1st in "costume" appearance should be the book to buy so pick up issue 9 as well!
Wrap-Up
Well everyone that's all I have for you this week.  I want to say thank you as always to the Comic Spec Guide app for all of our pricing data.  I hope everyone enjoyed the article and I will see you all next week!